The joy of cycle tourism


Richard Johnson, director of Mammoth Journeys, tells us why he recommends travelling by bike
The build-up to summer 2007 saw me saving all the money I could from my part time job I had whilst at university, with the plan to go somewhere new and exciting with a friend. We agreed on Egypt, as we both wanted to see the pyramids at Giza, and neither had been to north Africa before.
We flew out to Egypt and booked onto a Cairo and Giza Pyramid bus tour from our hotel. After a brief stop at the famous Cairo Museum we, along with half of Sharm El Sheikh, arrived to view the pyramids. These magnificent structures were very impressive. I am always in awe when I view something so grand, as I ponder how they would have been built all the way back in 2500 BC. A truly jaw dropping feat of engineering.
However I didn't feel any pride or personal satisfaction by being there. Like everyone else I was surrounded by, we had simply purchased our flight ticket, sat down on our seat, and were transported to this landmark. It had the same gratification as viewing the structures through my television.
Compare this feeling to an experience 12 months prior; I had cycled from London to Morocco and was standing in front of the Koutoubia Mosque with my fully laden bike. Over 2000 miles of cycling through France, Spain and Morocco, I had transported myself to this incredible location.
The personal self-pride of having cycled across to another continent was indescribable. Couple that with all the experiences I had throughout our journey, it is these two reasons why I love cycle touring.
Life is all about experiences and creating stories – both good and bad. Cycle touring allows you to experience so much and helps create so many stories. These life lessons develop you as a person and drive you to achieve more.
Cycle touring is a great way to experience a country and its culture. It is quick enough for you to cover a reasonable distance in a day and slow enough that you get a great opportunity to interact with your surrounds, whilst truly experience the land you are travelling through. Compare this to driving, where you pass through towns and villages so quick you miss that personal interaction with locals. You are not immersing yourself with your travels, merely viewing it at speed behind the safety of a glass window. When you cycle locals tend to be more curious of your travels, ultimately more impressed and as a result eager to help you and give you that authentic experience. When you arrive for lunch into a small town and have cycled from two villages away that day people are amazed, then when you tell them you started two countries away this blows their mind!
Now you may lack confidence to start a long cross continental cycle, which is absolutely fine. Start small. Go for a weekend cycle round your local area and build up slowly from there. I guarantee this small cycle you do locally will open your eyes to the surroundings on your doorstep you had never noticed before. Before long you will be eager to explore further afield and perhaps one day ready to cross into a foreign country.
With cycle touring there is no ego on who can go the furthest or quickest. Cycle touring is about combining two great pleasures; cycling and travelling. There is no rule book to follow and no minimum criteria of what you need to achieve. Everyone's goal is different. So long as you are having fun exploring new places – you are cycling touring!
My advice for anyone starting out would be to start small. Cycle to a friend's house a distance you know you can cycle to in half a day, then cycle back a different route the next day. When you are comfortable with that take your bike on a train which will drop you X number of miles from your house and then cycle back for dinner. Then go on a longer train journey and include a stop in a hotel or hostel half way. Once this becomes easier you could try including camping as your night stop – this really opens the possibilities up once you get comfortable with wild camping, but this is a whole other topic!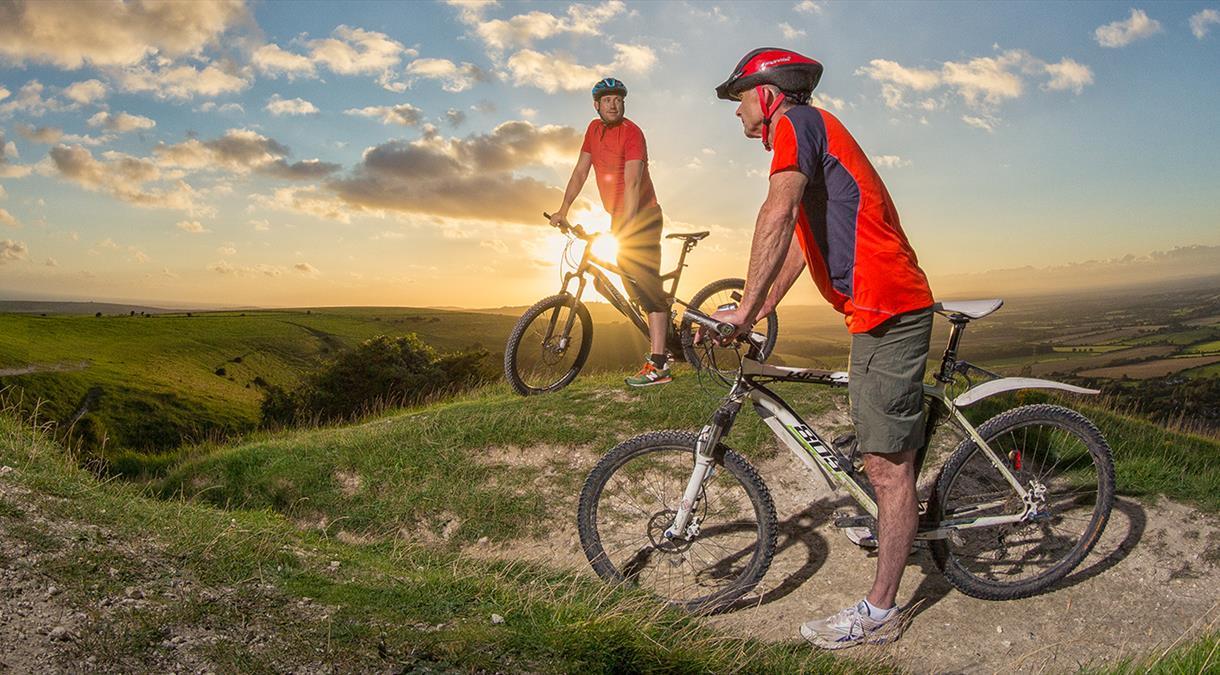 When all this becomes easy do the same but over in a foreign country. The blueprint for a day on the bike is the same in England, as it is in France, Thailand or Brazil. It varies on what type of road you use, whether you camp or stay in hotels, and where you eat – but the fundamentals don't change. Get up, cycle some distance, eat, then sleep. Between these set activities don't forget to see new places, speak with locals, eat and drink something new – you know, the fun stuff!
When you have finished your cycle, you will have had such a greater experience than those who have been sitting on an overcrowded bus on their 'one size fits no-one' tour. Along with that personal satisfaction of completing a challenging cycle –you have achieved an individual goal and done what others can only dream on.
Since my initial cycle to Morocco I have cycled across Asia with my bike, and the infamous John 'O Groats to Land's End. I love creating that balance of a tough cycle ride and travelling to new cities and countries. Having completed walking, camel and rafting expeditions across the globe, I do believe cycling is the best way to see and experience a country.
So if you yearn for a truly unique travel experience I fully recommend cycle touring. A rewarding and bespoke way to see the world for those who want to live life to the fullest.
Web Link: https://www.mammothjourneys.com/